We Love our Jackson Hole Guests
Worth the trip, we're here to help!
The Healing Sanctuary Providers:
Taylor Smith, PA-C; Jeffrey B. Baker, MD; Ena Cardona-Mason, APRN, FNP
Come Be Our Guest at The Healing Sanctuary
The Healing Sanctuary is a clinic that offers traditional family care and alternative treatment options for illness, disease, and many other common ailments. Our goal is to provide alternative treatments and whole-body wellness that you just can't get at a traditional doctor's office. 
We know that it's always essential to have the right doctor and clinic to meet your medical needs and those of your family. At The Healing Sanctuary, our mission is to partner with our patients, to help educate, empower, and serve you on your wellness journey. Many individuals and families in Idaho have come to love our clinic and our wonderful staff and we are delighted to see patients from Jackson Hole visiting our clinic. 
Our patients from Jackson Hole have come to us after hearing about our high standard of care that combines conventional, complementary, and alternative medicine that strives to heal the whole body, mind, and spirit in the way that they want. These patients keep coming back because of our knowledgeable, and friendly staff that make sure that each patient is treated with the utmost care and respect.
Services We Offer To All of Our Jackson Hole Guests
Below you can find a summary of the many different treatments that we offer all of our clients that are seeking answers to help fix problems that they can't find solutions to elsewhere.
Fertility Treatments
It can be heartbreaking to try to become pregnant month after month, and year after year, with no success. It can be debilitating to get pregnant only to have a miscarriage and lose the baby you and your family were so excited to meet. Fertility problems are affecting people more now than ever before. Thankfully, we also have a better understanding of how to overcome the hurdles of infertility. Our clinic can not only help identify what fertility factors you are experiencing but can help solve those issues and get you one step closer to starting your family. 
Men's Health
Men's health is a field of medicine that is seeing a lot more attention than it did in the past. Men have a shorter life expectancy than women and are far more likely to avoid seeking medical help. We aim to overcome this gap by being a place where men can talk about the things that trouble them and they might find embarrassing as they age. Our goal is for the men that visit us to know that they aren't alone in their struggles and that they have a team behind them. Common issues, we can help with:
Hair loss

Joint Pain

Detoxification

Erectile Dysfunction

Hormone Balancing

General Wellness
Women's Health
We understand that women experience aging much differently than men due to the multitude of factors that separate men from women. Our women's health clinic strives to make sure that we can give women the custom care they deserve in a way that is tailor fit to them. Your experiences make you unique and we make sure that no one ever feels like they are just another name on a chart or number on a list. Most common areas we treat include:
Gynecology

Birth Control

Menopause

Fertility

General Wellness
IV Therapy
Research shows that many adults simply aren't getting the vitamins, minerals, and amino acids that their body needs to perform at optimal levels. Many people learn that many of their illnesses come from deficiencies in these key building blocks. IV therapy fixes this problem by providing essential vitamins, minerals, and amino acids directly to your body via the bloodstream. Making sure that your body can receive everything you need.
Medspa
Our goal is to make sure that our patients not only feel the best but can look the best as well. We have found that as many people progress on their health and wellness journey they often want to look as young and healthy as they feel. That is where our medspa comes in. If there is something that our patients feel insecure about there's a good chance we can help. From hair loss to skin problems to parents who aren't feeling like their younger selves after having children, we have solutions. Our MedSpa offers a multitude of spa treatments. From botox injections to laser hair removal, check out our MedSpa page to see our full list of services. 
Hormone Therapy
Making sure your hormones are properly balanced can be a tricky juggling act. In reality, there are many hormone disruptors all around us every day. We can help both men and women to figure out what might be causing hormone imbalances and help to make sure they are at the proper levels that they should be. We offer hormone replacement therapy for both men and women to help feel their best. 
Family Primary Care
When problems arise unexpectedly, they can be costly, and also devastating to try and heal. We can help you prevent future problems for your whole family by being your family care provider. We are familiar with working with people of all ages. Understanding how the body functions and heals is what we do best, regardless of age. 
Weight Loss
We provide a holistic approach at weight loss with our weight loss program. You will not find fad diets or simple quick fixes. Instead, we will figure out the root cause of what may be hindering your ability to lose weight, and focus on your individual body and how it functions. We will then formulate a plan optimal for you and your body to function at its best.
Hyperbaric Treatments
Oxygen Therapy using hyperbaric treatments can help treat a number of issues such as healing illnesses, wounds, toxic poisoning, radiation injury, autism, stroke, brain trauma, mental disorders, arthritis, and many other issues. 
The Healing Sanctuary Welcomes Our Jackson Hole Guests!
We hope you can make your journey to Idaho Falls a fun trip. There are many things to do and see on your way to the clinic, such as visiting Bear World or visiting the beautiful Snake River Greenbelt. There are tons of beautiful hikes to check out and great ski resorts in the winter such as Kelly Canyon or the Heise Hot springs. The Healing Sanctuary would love to welcome any of our Jackson Hole guests and appreciate the distance that you have traveled to see us. You will not be disappointed in the service and level of care that you receive here. Reach out to us today with any questions you may have on how we can help you on your healing journey to complete wellness. 
We serve the East Idaho area are including Idaho Falls, Ammon, Iona, Ucon Rigby, Blackfoot and Pocatello.
Directions from Jackson Hole:
Head

 

north

 

toward

 

US-191 S

/

US-26 W

/

US-89 S

Follow US-191 S/US-26 W\US-89 S

At the traffic circle, continue straight to stay on US-191 S/US-26 W\ US-89 S

Turn right onto US-191 S/US-26 W/US-89 S/W Broadway

Continue on WY-22. Take ID-31 W to US-26 W in Swan Valley

Follow US-26 W to S Blvd in Idaho Falls. Take the Boulevard Ave exit from US-26 W

Continue on S Blvd. Drive to E 13th St

The Healing Sanctuary is located at 187 E. 13th St.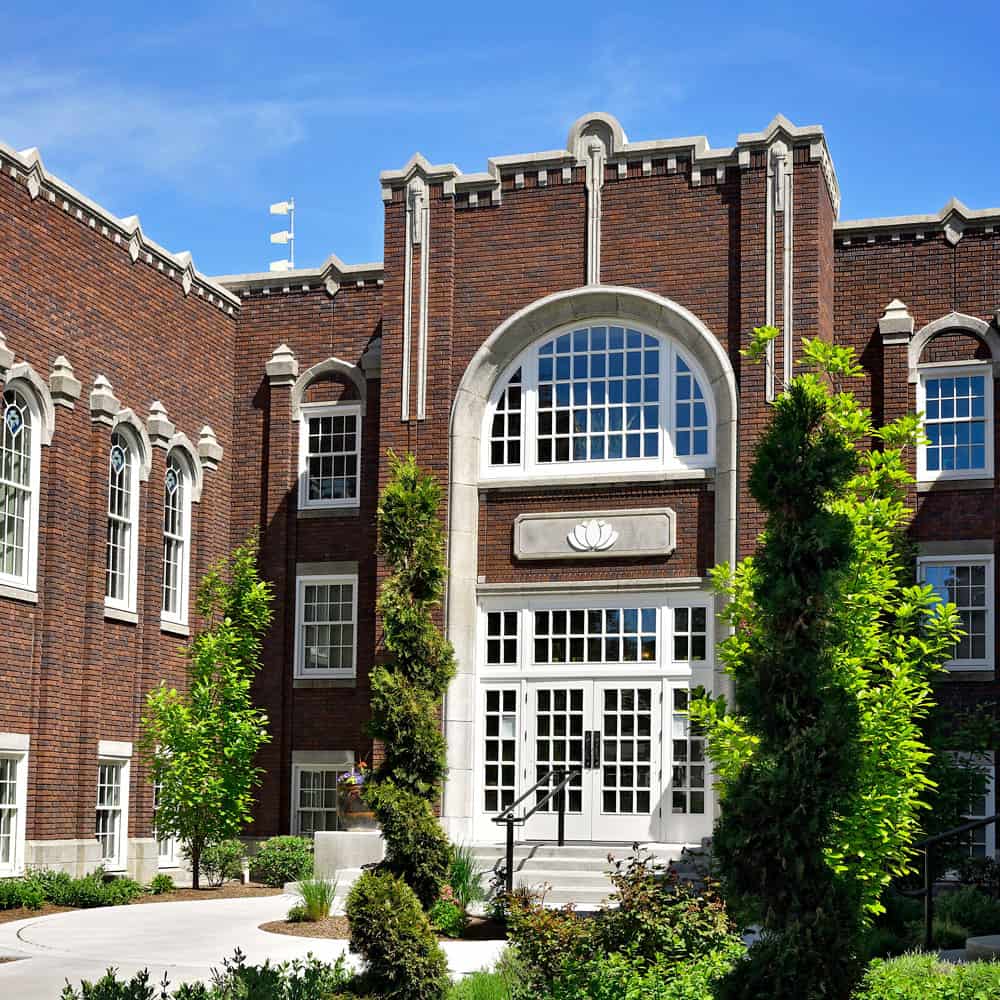 Online, Phone, and In-Person Appointments Available
Email
info@thehealingsanctuary.clinic
Follow us on Social media
MONDAY – FRIDAY
8:00 AM – 5:00PM
CLOSED FOR LUNCH
1:00PM-2:00PM
We accept payments via: VISA, MC, American Express, Cash and Personal Check. We also Accept all Insurance Plans, Care Credit, and Other Financial Options.
Wheelchair Access Entrance (West Side)