Board Certified in Obstetrics/Gynecology as well as Integrative and Functional Medicine
Dr. Jeffrey B. Baker
MD, ABOG, AIHM, CIFM, Fellow of AzCIM
Owner & Chief Medical Officer
Dr. Jeffrey Baker is the owner and founder of The Healing Sanctuary. He has dreamed of doing this for over 10 years and is excited to be able to make it happen.
Dr. Baker helps patients with all their health care needs and questions with a more balanced and holistic mindset, looking to find the source of the issues instead of just treating the symptoms. He is a continual learner and never seems to quit in helping patients in new and better ways for their health.
Dr. Baker is a BYU grad and U of U medical school grad with MD and board-certified in OB/GYN as well as integrative medicine and functional medicine. He also uses some ayurvedic medicine as well.
Dr. Baker loves to garden and take care of his yard. He loves to travel with his wife and see new places. He also loves learning and attending new educational conferences to be a better resource for patient healing.
Dr. Baker has five children and twelve grandkids. All his children are married. His brothers and sister all live in Idaho Falls where he was raised and he is the son of the late Drostan Baker, MD, who worked in Idaho Falls from 1957 until his death from a brain tumor in 1994.
Dr. Baker appreciates you trusting The Healing Sanctuary with your health!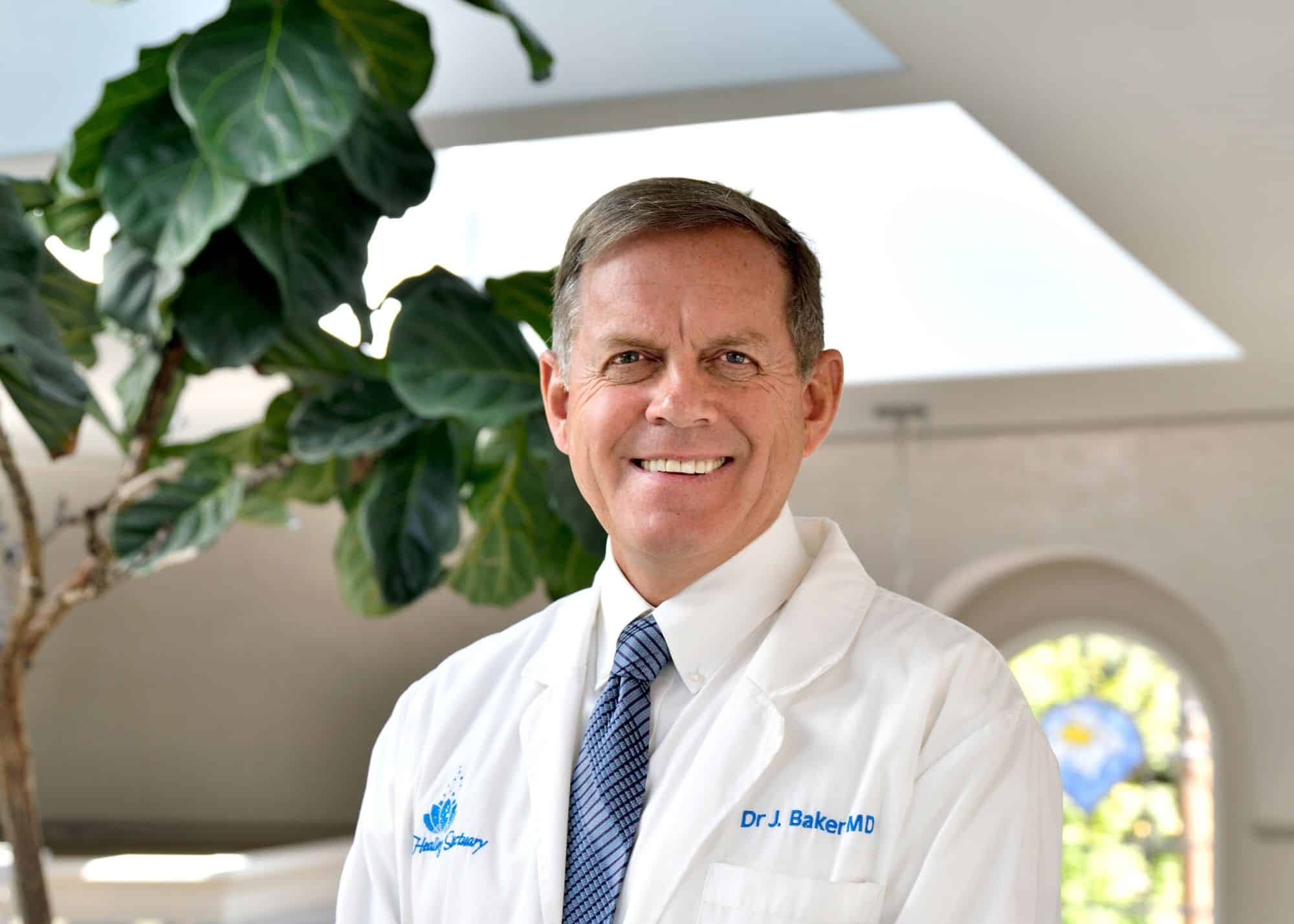 "I have never met a doctor that genuinely cares so much about his patients until I met Dr. Baker. He was so professional and so thorough at every single one of my appointments. He truly is one of the best doctors I have ever had."
To book an appointment with Dr. Baker, contact us today.
I'm interested in an appointment with Dr. Baker, please contact me.