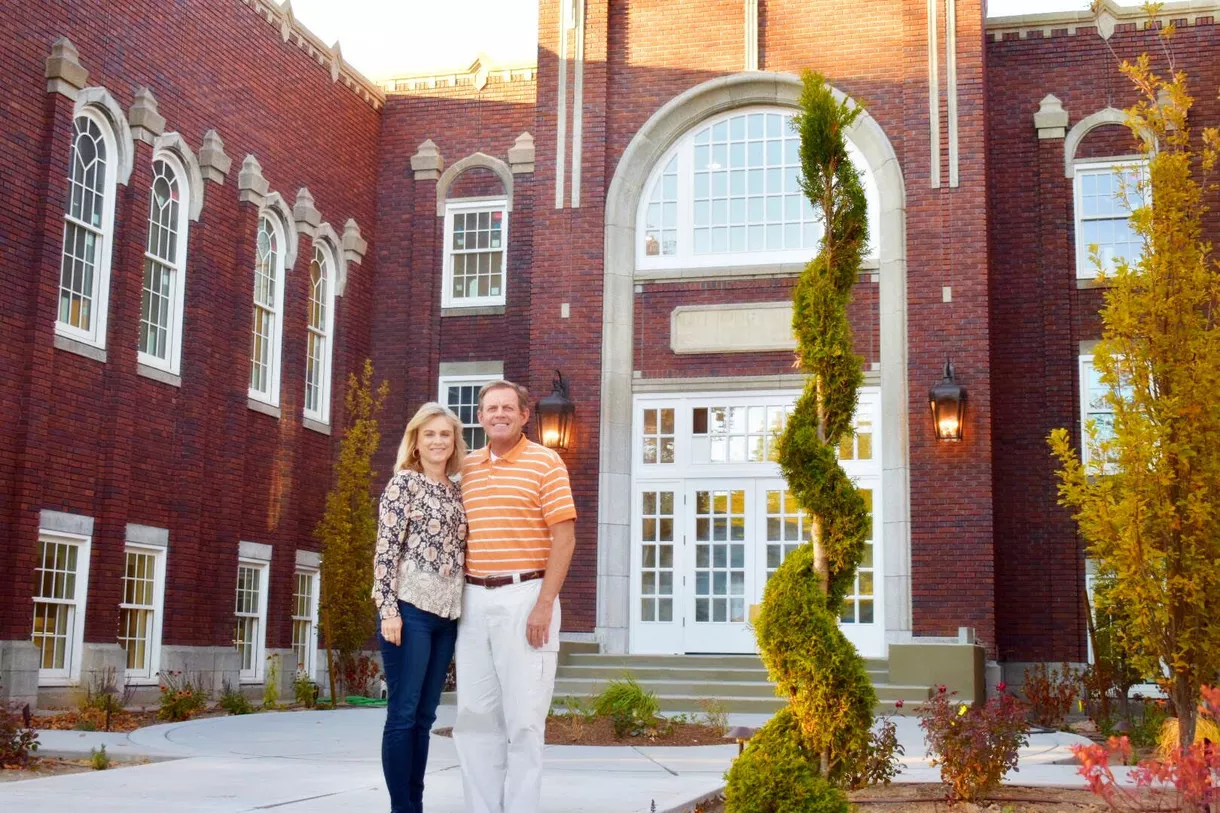 Awarded Heritage Hero 2020
The Healing Sanctuary Medical Clinic along with Dr. Jeffrey B. Baker was awarded the Heritage Hero award by Bonneville County Heritage Association on Idaho Day, March 4th 2020, at the 6th annual Idaho celebration. This award was given in honor of all the hard work and restoration of the Historic 3rd Ward LDS Building by Dr. Baker and his wife Marcell Baker.
Dr. Baker has been an OB/GYN in the Idaho Falls area for 29 years. After 15 additional years of training, two additional medical board certifications in Integrative Medicine and Functional Medicine, and college training in India in Ayurveda medicine, Dr. Baker wanted to share the knowledge he had learned to bless individuals who deal with so many ailments doctors cannot find solutions to. 
Dr. Baker was determined to create a healing center for people seeking a more integrative and holistic approach in improving their health. He took a leap of faith and decided to turn an old cherished chapel of The Church of Jesus Christ of Latter-Day Saints, into a place of healing for the community; The Healing Sanctuary. 
In May 2016, the work began. Dr. Baker and Marcell Baker, invested their hard earned savings into the massive undertaking of restoring this 100 year old church. Dr. Baker's desire was to create a visual representation of how beauty can evolve from something worn out, dilapidated and old. Using the lotus flower which blooms out of the mud as the logo, it serves as a reminder to all who visit that they can change and feel renewed by the services rendered at The Healing Sanctuary.
The restoration was a tough challenge.The expected six-month process took about two years.. The budget was almost triple what was originally estimated. Through it all, Dr. Baker learned that fulfilling dreams are never convenient and rarely easy. Despite the obstacles, he felt tremendous joy in "restoring a gem" and "giving back to his community.". Dr. Baker always wanted to provide a place of peace, and that sentiment has been repeated to him many times by the construction workers, employees, and patients who have entered it's doors. 
As Dr. Baker had envisioned, patients can now come to The Healing Sanctuary and find functional and holistic medicine, along with OB/GYN services and even midwifery practice. They also provide alternative services such as the Femilift, Hyberbaric Chamber Therapy, IV Nutritional Therapy, and Ozone Therapy. All who step into the calm, serene Healing Sanctuary are treated as special guests. At The Healing Sanctuary, they are dedicated to integrating the highest standard of conventional, complementary and alternative medicine, nurturing intrinsic healing in the whole person, body, mind and spirit.