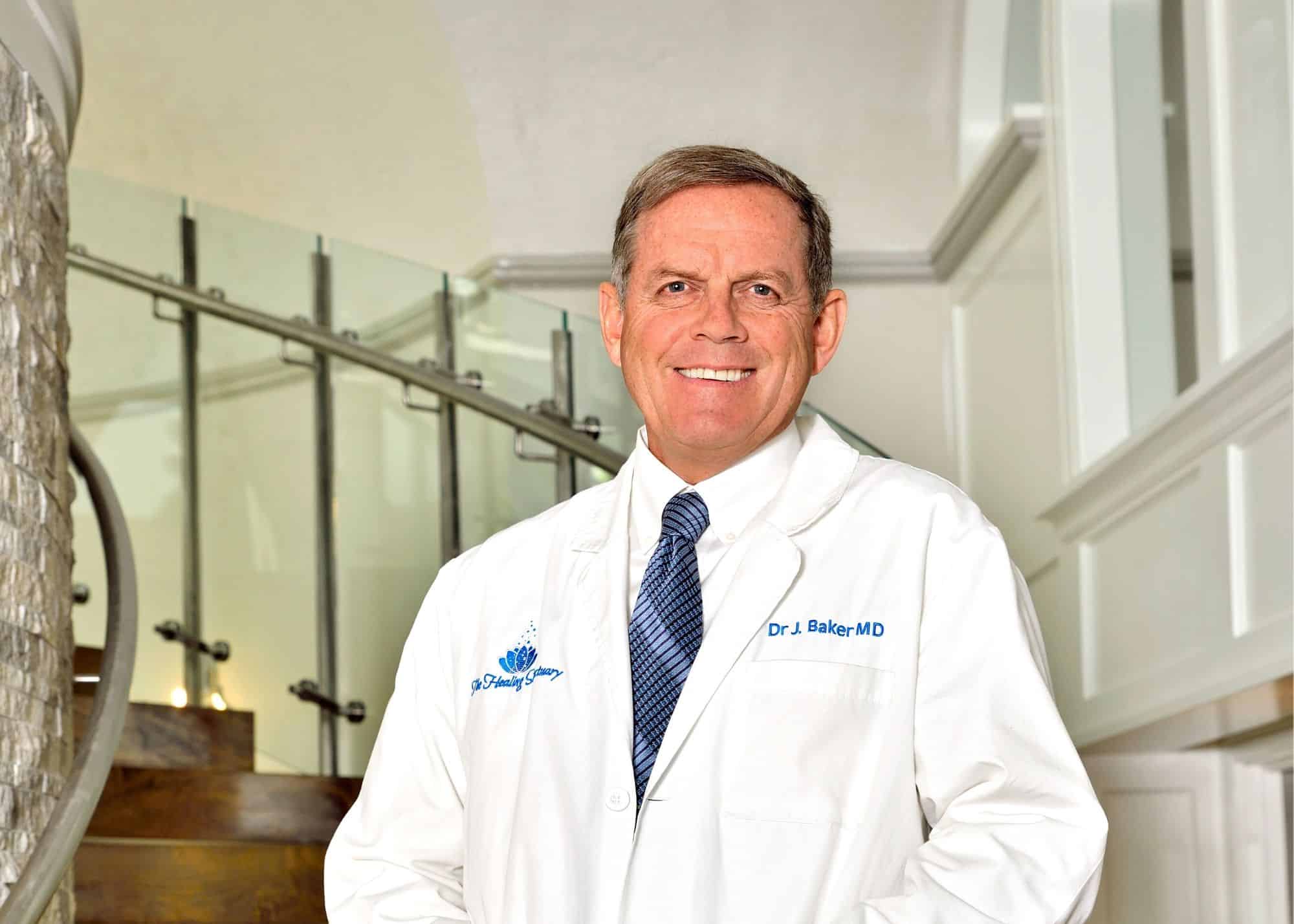 Owner & Chief Medical Officer
I am the owner and founder of The Healing Sanctuary. About 20 years ago, my mind started opening up to other ways of helping people to improve their health. My goal was to own a center where we could look at the root causes of disease and incorporate things that have benefited people for thousands of years. This was the beginning of a new kind of health care clinic, The Healing Sanctuary. 
Here at The Healing Sanctuary, I help patients with all of their health care needs and questions with a more balanced and holistic mindset. I want to understand why they are feeling this way and what are the possible sources for that. My hope is that people will come here and start on a new path of health and wellness as we help them identify what is out of balance in their life, and what needs to be restored. 
 Chief Executive Officer (CEO)
Nancy Rydalch is the Chief Executive Officer at The Healing Sanctuary and Clinical Research Prime. Nancy graduated from National University in La Jolla, CA with her Bachelors in Business Administration. She is often found behind the scenes, but she plays an enormous role in patients' healing journeys.
She has extensive experience with the many moving parts of an integrative medical center since 2016 working as the office manager of Wholesome Health with Dr. Laramie Wheeler. She is very knowledgeable in the different modalities of healing including office visits, IV therapies, supplements, prescription medications, and other therapies. She understands the complexities of insurance companies and knows the frustrations patients run into as they get to the root of their medical conditions. She believes in the healing arts and is working daily to create a medical team that is smoothly running and dedicated to you! 
When Nancy isn't working she and her husband, Nathan, and their 5 daughters enjoying spending their time golfing, hiking, and camping. 
Chief Financial Officer (CFO)
Carl Stoddard is an accomplished Senior Executive and Board Member with more than 20 years of success across the medical, finance, insurance, technology, and software industries. Leveraging extensive experience in corporate finance, he is a valuable asset for companies struggling with profit and loss management, developing their business model, or implementing new accounting systems and metrics. His broad areas of expertise include strategic planning and implementation, financial analysis, business development, financial acumen, profit and loss, and budgets.
Travis Henderson is our Director of Personnel. He is an experienced Human Resources professional who strives to be a valuable asset to our staff in a way that allows them to better focus on the care and wellbeing of our clients. His main responsibilities within the clinic are Human Resources, Administration, and Management.
Travis is a Utah native, who has lived in Southeast Idaho for the past 6 years. He received a Bachelor of Science in Industrial Psychology from Brigham Young University-Idaho. He is married and spends most of his free time trying to keep up with his busy 2-year-old daughter.
Devan is part of the administrative team here at The Healing Sanctuary. He has worked here for almost two years and thoroughly enjoys it. Devan is our front office manager and also spends time working in various administrative tasks that he hopes makes the lives of both the patients and staff a little bit easier. Devan was born in a small town in California called Visalia. He moved to Idaho to pursue greater educational opportunities and graduated with a Bachelor of Science in Healthcare Administration. He is married to the love of his life and is excited to spend the rest of forever with her. When Devan is not working, he enjoys spending time exercising or just relaxing with his wife.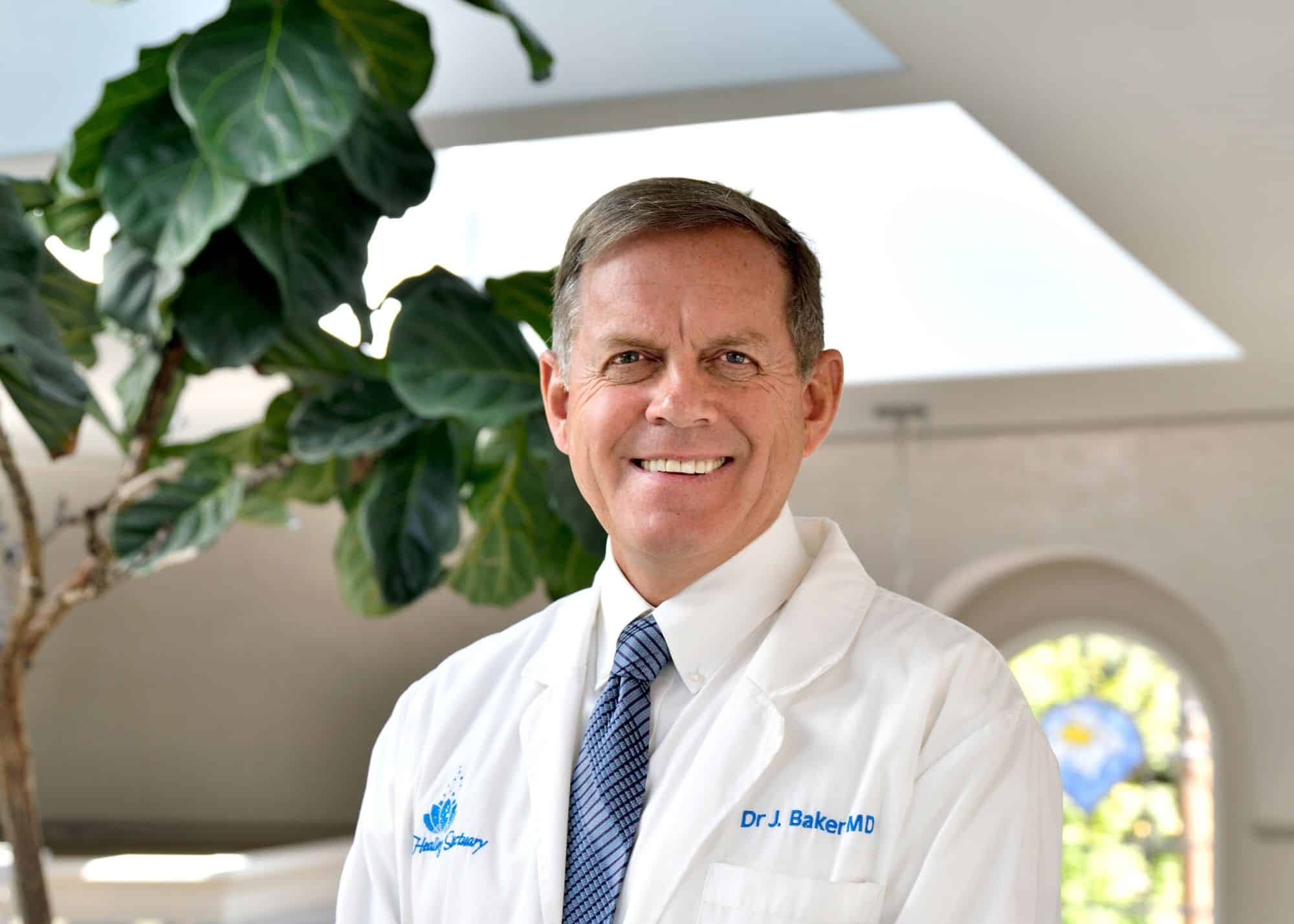 OB/GYN | Integrative & Functional Medicine
My mission is to help patients with all of their health care needs using traditional, alternative, and integrative care. I listen and take the time to find the root cause of health issues, instead of just treating the symptoms. Using traditional and integrative methods, I provide a unique, customized experience for each and every patient to help them achieve their optimal health.
I am a BYU grad and U of U medical school grad with MD and board-certified in OB/GYN as well as integrative medicine and functional medicine. I also use some ayurvedic medicine as well. Whether you are looking for answers to specific health questions, OB/GYN services, or wellness for your entire family, come experience the difference of a patient-centered health care clinic.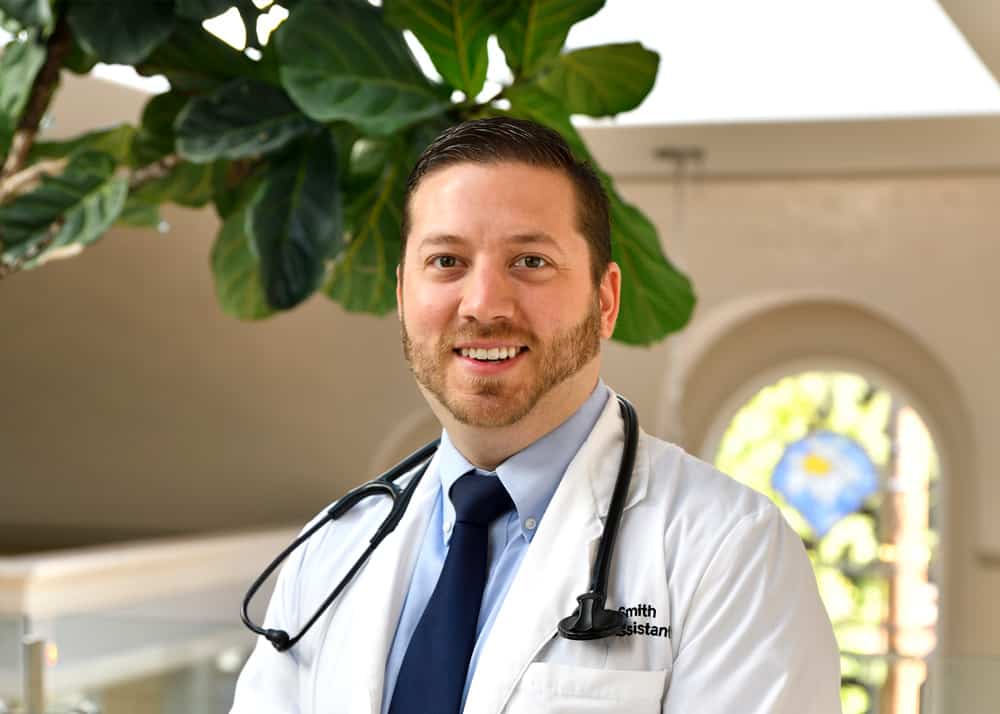 Taylor D. Smith MSPH, PA-C
As a native of Idaho Falls, I am excited to practice in this wonderful town and serve the community that gave so much to me in my youth. I became interested in healthcare at a very young age after having the opportunity to work at my grandfather's pharmacy in Idaho Falls, Eastgate Drug. I find great satisfaction in building trusting and lasting relationships with those I see and find the most joy when medical decisions can be shared between the patient and provider.
I am excited to join the healthcare team at The Healing Sanctuary and have interest in the integrative medical approach they provide. I believe that health is so much more than just physical wellness, but rather includes emotional, social, spiritual, and communal wellbeing as well. 
Ena Cardona-Mason, APRN, FNP
Family Nurse Practitioner
I have thoroughly enjoyed working in the family practice and women's health fields these past 14 years. Helping families and women with their medical needs has been my passion and one of my greatest accomplishments. Before becoming a nurse practitioner, I worked for several years as a Registered Nurse in different areas. I then attended the University of Utah where I graduated with the degrees of Masters of Science in Nursing (MSN). Family Nurse Practitioner, Board Certified (FNP, BC), Advanced Practice Registered Nurse (APRN).   I am fluid in the Spanish and English languages. I am grateful that being bilingual has provided me the opportunity of serving both the English and Spanish speaking communities. 
I am very enthusiastic and excited for the opportunity to provide care to the community of Idaho Falls with the wonderful team at The Healing Sanctuary. 
When I care for my patients, I like to holistically consider all aspect of their health. Including Physical, emotional and metal state.
Born and raised in Northern Virginia, I graduated from the University of Mary Washington in Fredericksburg, VA . While working as a medical assistant after college,  I felt there was an important conversation missing from the provider-patient visits regarding the impact of lifestyle and diet on health, wellness, and healing. When first introduced to the concept of Integrative and Functional Medicine, I knew this was the practice of medicine I could believe in: the concept of utilizing the wisdom of both conventional and alternative medicine to care best for patients resonated strongly with me.
I am excited to serve this community with such a supportive team here at The Healing Sanctuary. I look forward to providing a holistic approach to medicine for my patients as I specialize in women's health and family care. 
Kassie is the Head Medical Assistant at The Healing Sanctuary. She grew up here in Idaho Falls and graduated from Stevens-Henager College as a Medical Assistant. She is married and has a little boy. She enjoys riding a side-by-side with her family and camping.
Kassie loves working with Dr. Baker, specifically OB patients. She enjoys participating from pregnancy to birth.
Samantha grew up farming with her family in Roberts, Idaho. She graduated from Stevens-Henager College about two years ago as a Medical Assistant.
Sam has a daughter and they both enjoy swimming together. Some of her hobbies include horseback riding, camping, fishing, snowboarding, and playing video games. She enjoys Star Wars and attending comic-con events.
Cassidy is one of our medical assistants here at The Healing Sanctuary. She enjoys spending her time outside either hiking with her dog or sitting around a campfire. Cassidy is currently enrolled in school with the hopes of graduating with a Registered Nursing degree. She is very passionate about her role at The Healing Sanctuary and loves the environment that the clinic provides.
Rachael is one of the MA's at The Healing Sanctuary.  Rachael graduated from BYU-I, with her Associates in Medical Assisting. She has previously worked in family medicine and pediatrics.  She loves people, and helping them to feel better.  Rachael believes in the importance of the role that alternative medicine plays in treating and healing patients. 
 She enjoys making people smile.  When Rachael isn't working she is either crafting or exploring the outdoors
Jill's medical career started as a CNA, she worked with developmentally delayed adults in Washington State for 10 years. She attended PIMA medical Institute in Renton, Washington to study as an MA. After that she worked with COVID patients.
She enjoys spending time with family and the outdoors.
Leigh has worked in ultrasound for the last 10 years. Her career started in Salt Lake City working for Jordan Valley Hospital and the University of Utah. For the last seven years Leigh has been working at the Ogden Clinic.
Leigh has 5 adult children. Leigh also has an Arabian horse that she shows in national shows. She loves to run and loves to be with her family.
Registered Nurse, IV Specialist
Laura is a Registered Nurse who has worked as an IV Therapy nurse in the hospital setting as well as in the community.  She was an EMT-P/Firefighter and Search and Rescue tech prior to attending nursing school at Idaho State University.  Always interested in science, Laura took additional courses in Ecology, Geology, Environmental Microbiology and Atmospheric Geochemistry.  
Fifteen years ago, Laura moved to Idaho to attend ISU.  She grew up in a very small town in the Eastern Sierra Mountains and has lived in several places over the years.  In her free time, Laura enjoys photography and biking as well as relaxing at hot springs and by the river.
Laura is excited to be part of the team at The Healing Sanctuary where the environment is peaceful, positive and truly a beautiful experience for both the staff and patients.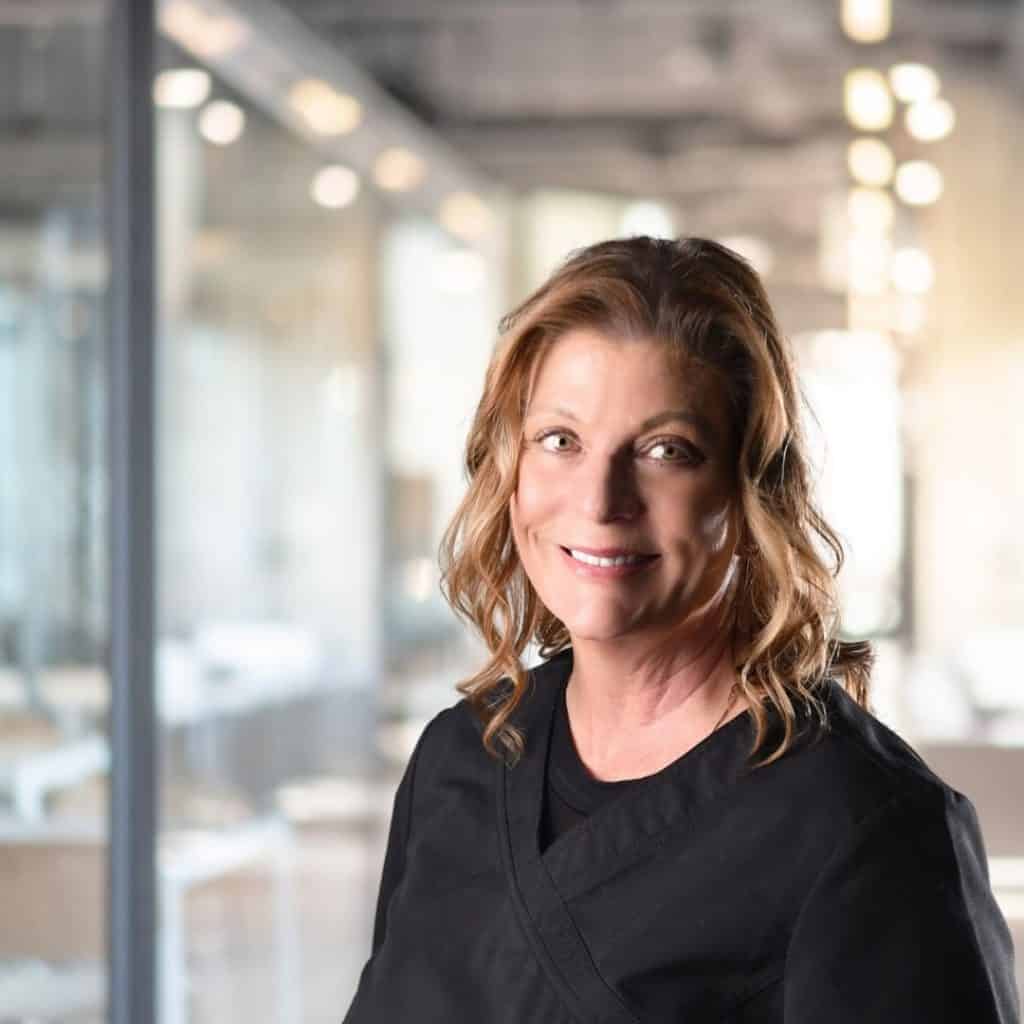 Kathy is a Certified Phlebotomist for more than 8 years with 5 of those years as a phlebotomy trainer.
She enjoys being part of The Healing Sanctuary team allowing her to provide "options" for people rather than simply treating symptoms. Later in life, Kathy changed careers to focus on people and health and well-being. She likes health care than leans more towards preventative care. She hopes that we being to understand our health is our greatest asset and our greatest liability. 
April, the Aesthetics Director and Nursing Team Lead at The Healing Sanctuary, has been working in the medical field for almost 20 years. She has earned her CNA, Certified Phlebotomist, IV Certification and Medical Assisting certifications. She attended ISU for the last 3 years and is working towards her RN and BSN. 
April has been married for 17 years and has 2 boys that race motorcross and an adult daughter with two beautiful grandsons.
Kimberly is a Registered Nurse and has worked in the medical field since 2008. She graduated with her RN from Idaho State University, and has spent time working in various areas such as NICU, OB, Well Baby Nursery, and Psych/Mental Health. Kimberly is also a Registered Cosmetologist, she worked in the salon previously known as Regis for four years before going back to school to receive her RN.
Kimberly is from the Blackfoot area, she was married in 1997 to her high school sweetheart after he returned home from his mission. Together they have 3 children. 
Kimberly is excited to join the caring team at The Healing Sanctuary as the aesthetic nurse injector and is looking forward to bringing her expertise to the Idaho Falls community.
Karley Morgan is a graduate of Idaho State University and currently runs the Hyperbarics department for THS. She has a passion for providing exceptional and compassionate care and has an exorbitant amount of experience with customer service, which has helped her hone her interpersonal skills.
She was born and raised in the Idaho Falls area and has a deep love for its history. She and her husband currently reside in town with their two cats and Chihuahua, and they enjoy visiting local food trucks and going to the movies.
Front Desk & Billing Dept.
Billing & Front Desk Supervisor
Paigh is the supervisor for the Front Desk and Billing Department here at The Healing Sanctuary. She enjoys the challenges that arise with different insurances and unraveling the puzzles which occur. Paigh enjoys helping to minimize the cost of billing which saves the patients bottom line dollar.
She grew up in Rigby, Idaho. She and her husband, Justin, moved back to the area two years ago from North Carolina. They are currently working on the remodel of their home.
She is a Pound and High Fitness Instructor five times a week. She loves any reason to be in the outdoors with her husband and their Alaskan Malamute, Akita. Fishing, riding side by sides, and camping are some of their favorite activities.
Alex is a receptionist at The Healing Sanctuary. He grew up on a farm in Mud Lake Idaho with all brothers. He served a mission for The Church of Jesus Christ of Latter-Day Saints in Porto Alegre, Brazil and is fluent in Portuguese. He lived in Salt Lake City for several years before moving back home to Idaho where he met his wife in Idaho Falls. They were married in the winter of 2019 and held their reception at The Healing Sanctuary.
In his free time, Alex and his wife enjoy renovating their 1917 home on the numbered streets. He enjoys spending time in his yard and playing the piano & organ.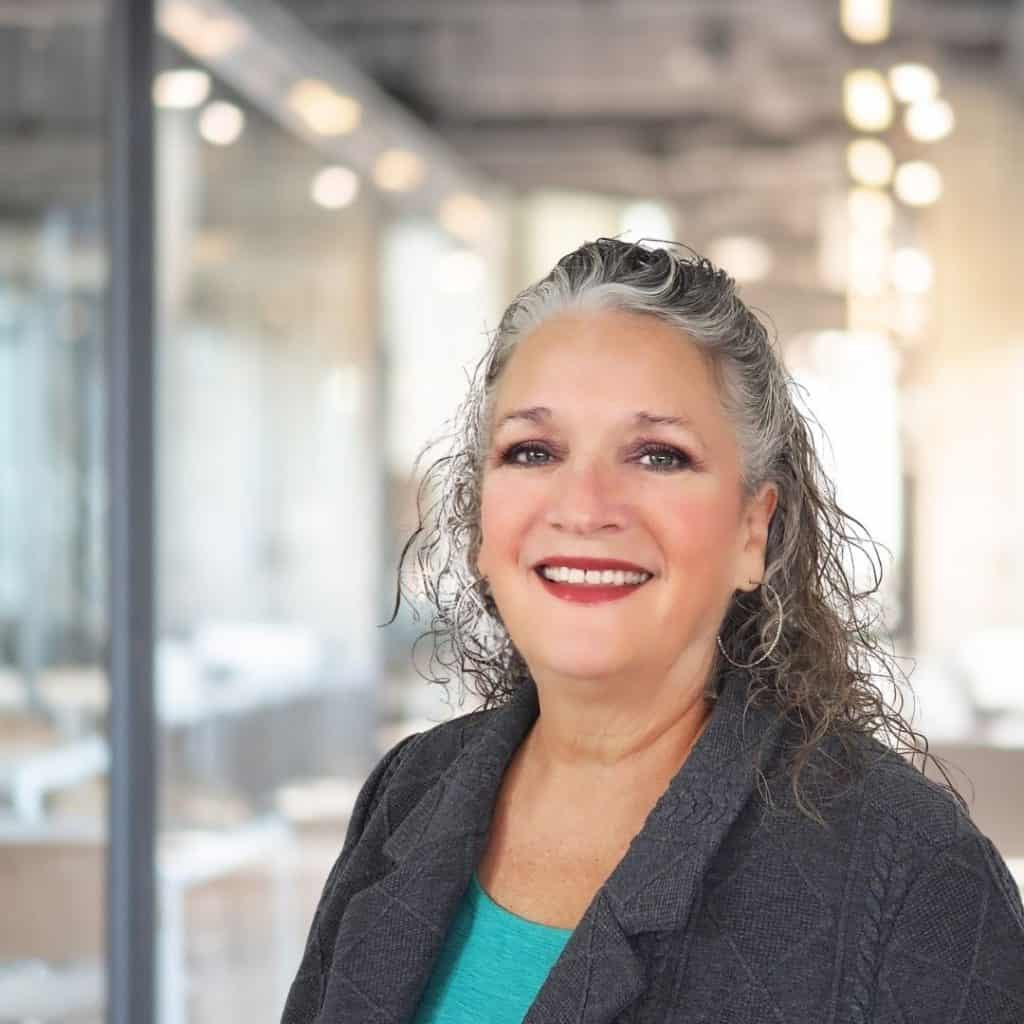 Darla is a receptionist at The Healing Sanctuary. She previously worked as Front Desk Coordinator in Boise at a recovery, chronically homeless, and veterans facility. Darla is excited to be able to help her team and her community while promoting wellness and health.
Darla recently returned home to Idaho Falls after living in Boise for 25 years. In her free time, she loves spending time with her grandkids participating in all of their activities. She also enjoys camping and relaxing at natural hot springs, attending live music and theater, yoga and meditation as well as going to art shows and lectures.
AwDree is a receptionist at The Healing Sanctuary front desk. She is from Shelley and has lived in Southeast Idaho her entire life. She attended The College of Eastern Idaho in 2019 and achieved her Nurse Aide certificate. She is also a certified phlebotomist.
AwDree loves reading, going on hikes, and road trips. Her favorite part of her job is seeing everyone's smiling faces when they come into The Healing Sanctuary and enjoys meeting and helping people.
Crystal is a receptionist at The Healing Sanctuary. An Idaho native, Crystal graduated from Idaho Falls High School where she completed an EMT course and received certification.  She has worked in the customer service field for three years where she learned how to effectively communicate and adapt to situations.  
 In her free time, Crystal enjoys spending time working out, reading and being outdoors.  
Natalie is our Patient Care Coordinator at The Healing Sanctuary. One of her favorite things about her position is the opportunity to meet new people and watch their successes on their health journey.
Natalie loves spending time with her 16 year old dog, Elsie May. She has a true love for animals and volunteers at a rabbit rescue in her free time. She enjoys attending formal events and loves to dress up. She also enjoys being outdoors in the sunshine, gardening, shopping, and riding bikes with her husband.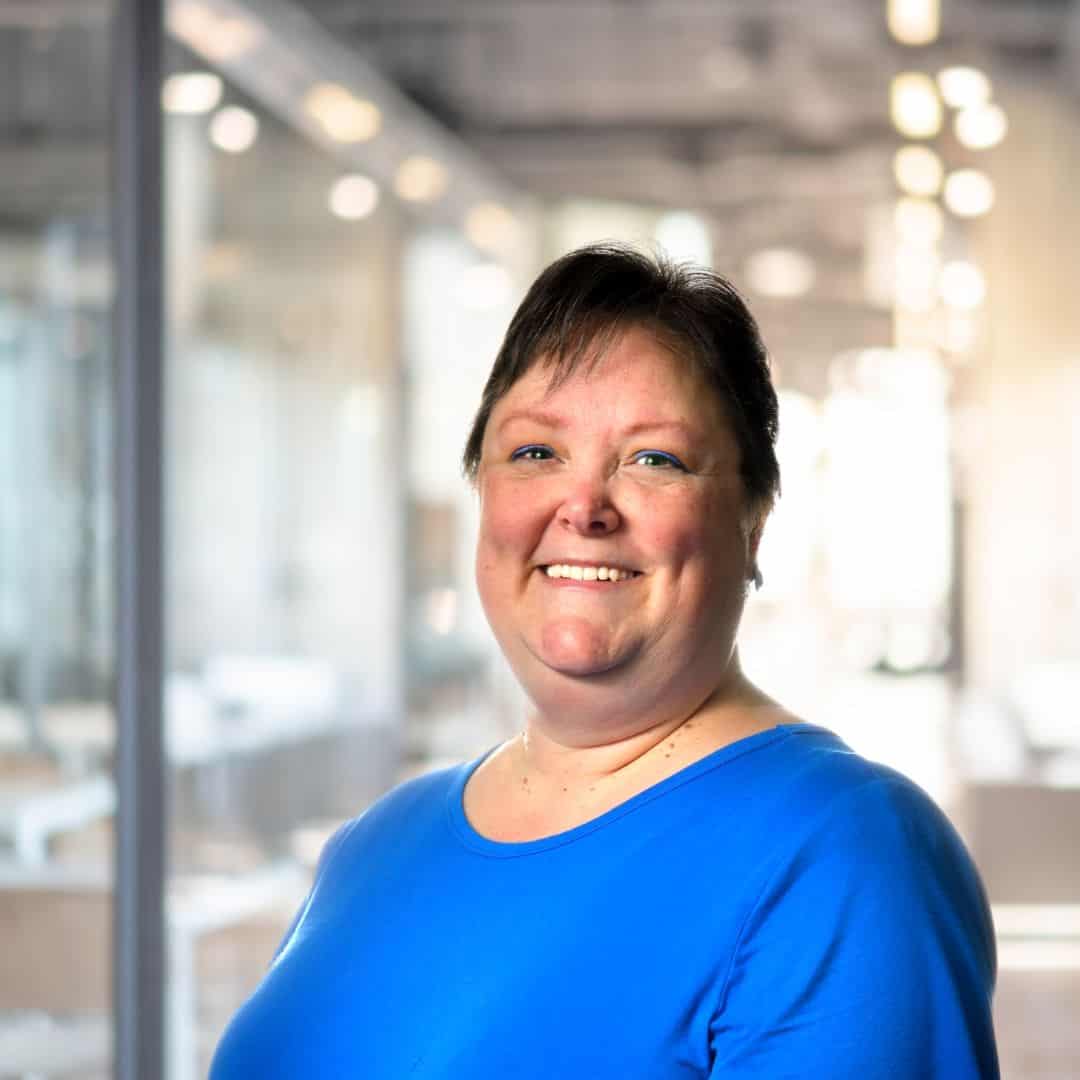 Becky-Lyn has been in the medical field for the last 26 years and has worked in reception, customer service, medical billing, as well as collecting. She enjoys being in our Billing Department and helping patients understand their insurance coverage and helps our facility grow & prosper.
She has moved around her whole life, being what you call an "Air Force Brat." She served a mission for The Church of Jesus Christ of Latter-Day Saints in Oporto, Portugal. She is a transplant from Seattle, moving to the Blackfoot area to be closer to family and to help her parents due to some health concerns.
Angela is a billing specialist for The Healing Sanctuary.  She enjoys the challenges and rewards of billing.  Angela is an Idaho native having lived her entire life in Idaho Falls. 
When not at work, she enjoys camping and hanging out with her husband and son.  Angela's favorite past time is reading and she especially enjoys mystery novels.
Melanie
 is a Billing Specialist at The Healing Sanctuary. She has over 10 years experience working in medical billing, and even helped establish and run a grant to promote Colorectal Cancer Screening.
Melanie
 is originally from Pocatello, she also lived in Texas for about 6 years and then moved back to Idaho. She has two cats and is a huge Star Trek fan! In her spare time, 
Melanie
 enjoys doing cross stitch and crocheting.