We offer a full OB/GYN unit of healthcare for women to take care of all their health care needs.
Women's Health & Ultrasound
Women's experience of health and disease differs from those of men, due to unique biological, social and behavioral conditions. The Healing Sanctuary provides excellent women-tailored care in Obstetrics and Gynecology.
Women's care is not one-size-fits-all.
Instead, it is an art of discovering patient needs, and finding the right approach to health care. Here at The Healing Sanctuary, we recognize that no two women are alike, and believe that services should be tailored to the individual. Our staff is uniquely suited to provide health and wellness to women in all of life's stages, offering a variety of obstetric and gynecological services:
Pregnancy Care
Infertility
Annual Health Care
Preventative Treatment and Screenings
The Healing Sanctuary provides for both routine and high risk pregnancies, concentrating on optimal health throughout preconception, prenatal, and postpartum care.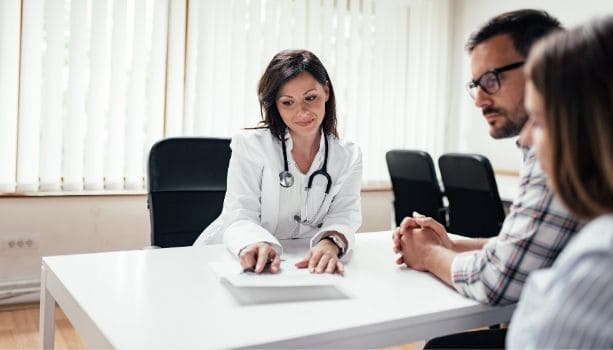 Birth Control/Fertility
At the Healing Sanctuary, we offer a wide variety of birth control. By consulting with our experienced physicians, we can provide you information on what type of birth control treatments are best suited for you. We also offer permanent forms of birth control, including endometrial ablation surgery and hysterectomies (both a form of removing the uterus).
We also have several personalized fertility treatments available for those struggling to get pregnant.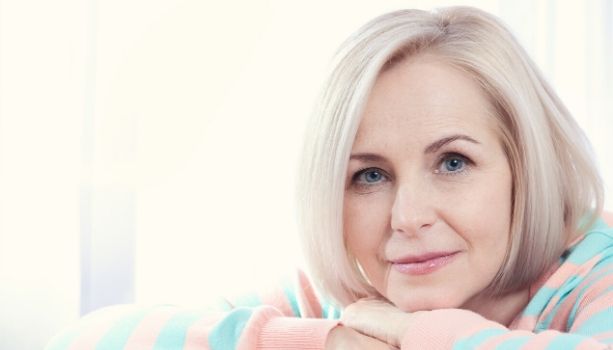 Menopause
When you begin the natural transition into menopause, you may experience hot flashes, insomnia, vaginal dryness, weight gain, depression, anxiety, difficulty concentrating, memory problems, reduced sex drive, and fatigue.
If you are experiencing side-effects of menopause, ask one of our gynecologists how they can help you.
General Wellness
The gynecologists at the Healing Sanctuary are dedicated to helping you with any problems you may be having, and for testing for diseases. Through PAP smears, we can test for viral infections, as well as cervical cancer.
Ultrasound
In addition to our full range of obstetric services, The Healing Sanctuary offers a full range of customized ultrasound packages. From the moment you first become aware of your new addition, we are there. We offer a variety of keepsake options to help your family treasure these unforgettable moments.
At the Healing Sanctuary, we understand how important it is to have thorough care during your pregnancy. We offer prenatal care and treatments that will guide you through your whole pregnancy. In addition to clinical care, we offer midwives, as well as a certified obstetrician: Dr. Baker.
Routine Checkups
Throughout your pregnancy, we like to meet with you regularly throughout the 9 months to make sure you and your baby's development is going smoothly.
During your first visit, you can expect to have an ultrasound of your baby, and a walk-through of your pregnancy. It is likely we'll prescribe you vitamins and minerals to help aid in the natural growth and development of your baby. After the initial check-up, we'll do samplings and an optional blood test to check for chromosomal anomalies.
Halfway through your second trimester, we'll perform an anatomy ultrasound. You will be able to find out the gender of 
your baby, and we will take a sonogram to measure specific parts of your baby's body.
Around 28 weeks, we will check for any common conditions, such as anemia and gestational diabetes. A little further along, we'll test for GBS (Group Beta Streptococcus) and do an NST (Nonstress Test) to ensure that your baby is getting enough oxygen, responding to movement, and to measure your baby's fetal heart rate.
In all visits, we'll monitor your weight, infant growth, heartbeat, your blood pressure, and overall wellness.
CRAMPING AND BRAXTON-HICKS CONTRACTIONS
During pregnancy, you will likely feel discomfort and false contractions. Here are a few things that can contribute to cramping or Braxton-Hicks contractions.
1. Dehydration
This is very common in pregnancy as your body is producing a high amount of blood. We recommend expectant mothers to drink 2-3 liters of water a day.
2. Sexual Intercourse
After participating in sexual intercourse, it is typical to have cramps or Braxton-Hicks contractions. This is normal and natural, as long as you are not bleeding.
3. Full Bladder
When your bladder is full, the added pressure can contribute to cramping and false contractions. By going to the bathroom frequently, you can minimize this pain.
4. UTI or Bladder Infections.
These common infections can be cured by antibiotics prescribed by one of our obstetricians.
Recommended Vitamins
All of the following vitamins are offered at the Healing Sanctuary, and are recommended for expecting mothers:
Basic Prenatal
Pro Omega 2000
Iodine & Tyrosine
Vitamin D 5000
B12 Complex
Chlorella
Probiotics 40 BIllion
Reasons to Call us
If you experience bleeding, a fever over 101 degrees, prolonged nausea or vomiting (over 12 hours), serious falls or trauma to your abdomen, or any other serious concern, please don't hesitate to call us. For emergencies, call 911 directly.
To schedule an appointment, contact us today.
What Our Patients are Saying
"I appreciate you working with me on my health plan. Middle age and menopausal is not an easy season"
"Dr. Baker is awesome. My favorite baby doctor yet (the only one I've stuck with for more than one child)."
"My women's wellness visit with Anna was caring and professional. Highly recommend this facility"