Taylor D. Smith MSPH, PA-C
A Full Spectrum of Integrated, Integrative, and Functional Health Clinic Services
Meet Taylor Smith MSPH, PA-C
Taylor D. Smith MSPH, PA-C
As a native of Idaho Falls, Taylor is excited to practice in this wonderful town and serve the community that gave so much to him in his youth. He became interested in healthcare at a very young age after having the opportunity to work at his grandfather's pharmacy in Idaho Falls, Eastgate Drug. Taylor finds great satisfaction in building trusting and lasting relationships with those he sees, and finds the most joy when medical decisions can be shared between the patient and provider.
Taylor attended Idaho State University for one year prior to serving a mission for The Church of Jesus Christ of Latter-day Saints to Mérida, México. He enjoyed the Hispanic culture so much that he decided to seek a degree in Spanish Language and Literature upon his return and graduated with a Bachelor's Degree from Idaho State University. Taylor also graduated with his Master of Science in Public Health (MSPH) and Master of Physician Assistant Practice (MPAP) from Campbell University. He has also completed Certified Training in Hormone Replacement Therapy. 
Taylor loves being a part of the healthcare team at The Healing Sanctuary and working with the integrative medical approach they provide. Taylor believes that health is so much more than just physical wellness, and includes emotional, social, spiritual, and communal well-being as well.
In his spare time, he enjoys spending time outdoors, seeing new places, learning new hobbies, and treasures any time he gets to be with his dear wife and family.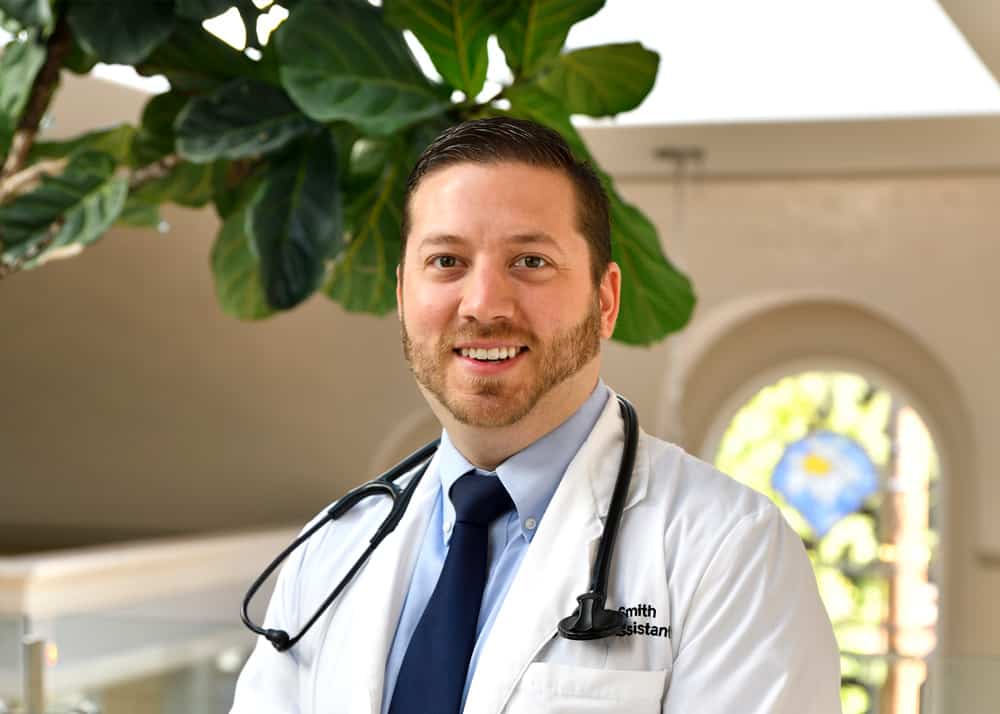 "Thank you Taylor Smith at Healing Sanctuary for all you do!! I appreciate your patience in working with me on my health plan. Middle age and menopausal is not an easy season of life. I'm glad all of you are there to bring your professional support!"
To book an appointment with Taylor Drew Smith MSPH, PA-C, Contact us today.
I'm interested in an appointment with Taylor Smith MSPH, PA-C, please contact me.